Carlie Tracey
Hi, I'm Carlie! My journey to adopt started back in 2020 when the world shut down & I had time to take a breath. I felt deep in my heart that now was the time to fulfill my dream of being a mother & having a family of my own. I returned home to Denver, CO to be near my family as I embarked down this road to motherhood & haven't looked back. Earlier this year I was blessed with a match & got to be present at her birth, it was such a beautiful experience to witness. While this match failed, I believe it was God putting me there to help the birth momma through & to assure me of His Miracle that will be coming into my life.
Domestic Adoption
I am pursuing domestic adoption and am currently back in the process of presenting my profile across the U.S. to expectant mommas. My mom (soon-to-be grandma) and I can't wait to bring our little one home. I am hoping to raise $15,000 to help with the adoption costs.
Dorothy
Hello, we'd like to take the time to tell you about a great women named Dorothy, whom we know from our congregation at Ascension Lutheran Church. Dorothy grew up in a small town in Nebraska on a farm. It was in that small town where she met Daryl Nelson at a church function & they later moved to Colorado in 1964. They were married for 48 years. Her husband sadly passed away in February of 2008. Dorothy & Daryl were lucky enough to move in to their home in CO in 1972, where they raised all of their children. Dorothy has been an absolutely amazing mother to 7 children. A grandmother to 10 grandchildren & a great-grandmother to 9 children.
As the original owner of this home, it brings us & Dorothy much joy that we can help bring her home back to life with a fresh coat of paint during our project with Both Hands.
A Different Kind of Fundraiser
A team of volunteers is completing a service project of fixing up a widow's home. We are raising sponsorship for our day of service. The funds raised will help an orphan to become adopted into a forever family. Will you sponsor us?
$

0
Raised of $15,000 goal
100% of donations received goes to the cause
Both Hands doesn't take any administrative fees from donations to projects.
Your donation is tax deductible
Both Hands is a registered 501(c)3 nonprofit so you can give with confidence.
Give quickly and securely online
Click the button above to make a life-changing impact today!
Please make your donation check payable to "Both Hands" and mail to
Both Hands
Attn: Tracey 985
PO Box 2705
Brentwood, TN 37024
write in the memo line "Tracey 985"
Sponsor this project today!
Both Hands Foundation is an approved 501(c)3 non-profit organization. Please note that in following IRS guidelines, your donation is to the non-profit organization Both Hands Foundation. Both Hands governing board retains full discretion over the donation's use, but intend to honor the donor's suggestion. Both Hands is a member of the Evangelic Council for Financial Accountability.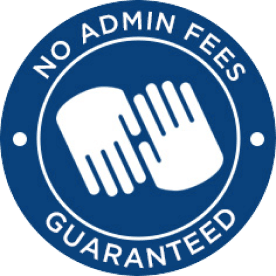 We don't take a penny out of the funds raised for adoption or orphan care for ourselves.
We are committed to doing everything we can to help our Both Hands families afford adoption. That's why we don't take out any administrative fees from donations to our projects.
We raise funds for our operations separately through support from donors like you. By supporting Both Hands, you help us serve more adoptive families, bless more widows, and bring even more orphans into their forever families.