Chris & Emily Strano
When we first met, we knew that we both had longing desires to be parents. We longed to teach, to love, and to raise children of God. One night, prior to our engagement, we were discussing our dreams for our future family. We both looked at each other and said jointly, "I want to adopt one day!" Four years later into marriage, and we now strongly feel that the Lord was writing our story long before we were. We cannot wait to see how our adoption journey plays out!
Domestic Adoption
We are active clients of Mustard Seed Adoption Consultants and are home study approved to match with an expectant mother anywhere in the United States. We pray nightly that the Lord will hold this sweet baby safe in the expectant mother's arms, until we can also hold them safely in our arms, too. The estimated cost for this adoption is between $45,000-$60,000.
Ms. Patty
Our team will be participating in a service project to help a widow, Ms. Patty. We will be cleaning yard debris, planting bright flowers, and making her backyard a place of calming comfort and relaxation. Ms. Patty and her husband, Bubba, were married for almost 50 years, although they had known each other even longer! Sadly, in the midst of a world pandemic, Bubba lost his life to early-onset Alzheimer's Disease. Ms. Patty currently helps care for her disabled sister, whom she and Bubba adore, and we are thrilled to be able to serve them in this special way.
A Different Kind of Fundraiser
A team of volunteers is completing a service project of fixing up a widow's home. We are raising sponsorship for our day of service. The funds raised will help an orphan to become adopted into a forever family. Will you sponsor us?
$

0
Raised of $25,000 goal
100% of donations received goes to the cause
Both Hands doesn't take any administrative fees from donations to projects.
Your donation is tax deductible
Both Hands is a registered 501(c)3 nonprofit so you can give with confidence.
Give quickly and securely online
Click the button above to make a life-changing impact today!
Please make your donation check payable to "Both Hands" and mail to
Both Hands
Attn: Strano 1035
PO Box 2705
Brentwood, TN 37024
write in the memo line "Strano 1035"
Sponsor this project today!
Both Hands Foundation is an approved 501(c)3 non-profit organization. Please note that in following IRS guidelines, your donation is to the non-profit organization Both Hands Foundation. Both Hands governing board retains full discretion over the donation's use, but intend to honor the donor's suggestion. Both Hands is a member of the Evangelic Council for Financial Accountability.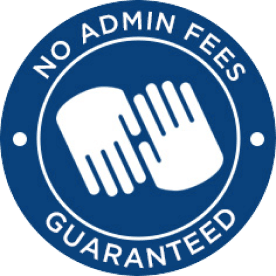 We don't take a penny out of the funds raised for adoption or orphan care for ourselves.
We are committed to doing everything we can to help our Both Hands families afford adoption. That's why we don't take out any administrative fees from donations to our projects.
We raise funds for our operations separately through support from donors like you. By supporting Both Hands, you help us serve more adoptive families, bless more widows, and bring even more orphans into their forever families.